Company Profile:
Welcome to Uniform-standard--the most popular uniform supplier in Singapore.
新加坡最受歡迎的制服供應商
Uniform-standard is a corporate uniform provider for which devotes to supply a diversified collections of customized work wear, staff uniform, sportswear for various Singapore organizations. We are also event-based apparel supplier that tailored your event wear with a broad range of logo designs, from silk screen printing, embroidery to heat transfer and inkjet printing etc.. Our product array includes T-shirt, polo-shirt, vest, hoodie, zip-up, sweater, jumper, blouse, tracksuit, jacket, windbreaker, shirts, pants, shorts, sportswear uniform etc. We also provide custom-made garment styles which actualize your design ideas to real products.

Wearing with Comfort is Uniform-standard's vision and faith in providing durable, comfortable and functional customized uniform wear that suits your needs and elevates your company image. Uniform-standard offers products which balance among different attributes - quality, delivery, after-sales services and your budget. Our professional customer service team provides the most appropriate fabric choices and style constructions by prioritizing your needs and concerns.
欢迎来到Uniform-standard
Uniform-standard是一个制服的供应商,致力于提供多元化的定制工作服,为新加坡很多组织员工提供制服和运动装。我们也根据活动服装的供应商定制活动的标志设计,丝网印刷,刺绣传热和喷墨打印等。我们的产品包括t恤,马球衫,背心,帽衫,拉上拉链,毛衣,衬衫,运动套装,外套,风衣,衬衣,裤子,短裤,运动服等。我们还提供定制的服装风格,实现你的设计想法真正的产品。
Uniform-standard制作的设想和信念是制作舒适和适合你需求的制服和提升公司形象。Uniform-standard提供的产品平衡了质量、交付、售后服务和你的预算之间的问题。我们专业的客户服务团队提供最合适的面料选择和风格设计来满足你的需求和问题。
Fitting Your Needs with a Variety of Fabrications:

Knitted Fabric (100% cotton, CVC, T/C,100% polyester):
1. T-shirt, Polo-shirt, Vest - Single jersey, Pique, Interlock, Ribs.
2. Sportswear with functional applications - 3M, CoolMax, Coolplus Dry-fit Mesh,
3. Sweater, Pullover, Zip Up: French Terry, Velour, Fleece, Polar fleece.
Woven / Synthetic Fabric (100% cotton, CVC, T/C, 100% polyester):
1. Jacket, Windbreaker, Outerwear - Microfiber, Talson, Taffeta (water repellent, wind shielding,breathable PU coating)
2. Shirt, Casual Bottoms, Pants - Twill, Poplin, Satin (durable, wrinkle free, easy care)
Quality and Service Driven, despite Uniform-standard offers a wide range of fabric selection that provides flexibilities to fit your needs, it is inevitable that each fabrication will has its own physical limitations due to material compositions and the knitting constructions. General observable facts such as color deviation and fading, shrinkage and appearance after washing will occur after continuous usage and repeated washing.
We have professional sales representatives who will help customer during the choice of fabrics, however, we encourage customers to raise their quality concerns and other requirements during enquiry stage so as to provide us more information on selecting the most suitable fabric in order to minimize the potential issues during bulk production.
I
About Uniform-standard – Total solution at your doorstep
Uniform-standard is an energetic, and creative one-stop sourcing solution and value-added services provider, we are flexible in OEM design and customization to suit your needs. Our merchandise ranges from event wear & uniforms to various accessories that create a total package solution for customers.
Our self-owned factory, which has over 20 years of experience in textile and accessories, is located in Zhongshan – a city in Guangdong Province with extensive network for garment manufacturing. In addition, we have a wide-ranging supply and sourcing network in Southern China through join-ventures and collaboration with our business partners. These all becomes our assets and competitiveness to offer total satisfaction to our clients.
One-stop customs clearance services, deliver goods at your door step.
Factory: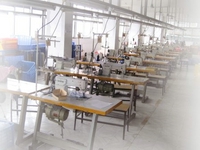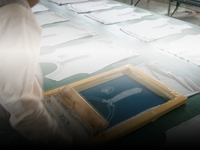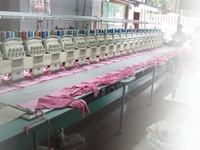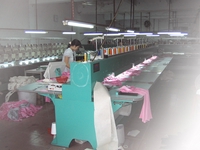 Competitive Advantages:
1. Our self owned factory equipped with total quality management system to ensure product integrity
2. Efficient and flexible that gives you total customer satisfactions.
3. Flexible minimum order quantity (MOQ) that allows customers to tailor-made their products.
4. Competitive lead time to ensure on-time delivery and satisfy urgent orders.
5. High quality fabric and accessories offer customers a wide range of choices.
Uniform-standard is purely a commercial entity with production facility located in China. To fulfill the obligation of being a responsible manufacture, every production flow and products manufactured have to be legally lawful and compliant with Chinese Government's related regulations. We reiterate that Uniform-standard does not carry any politic stances, and our operations are completely from commercial point of view.